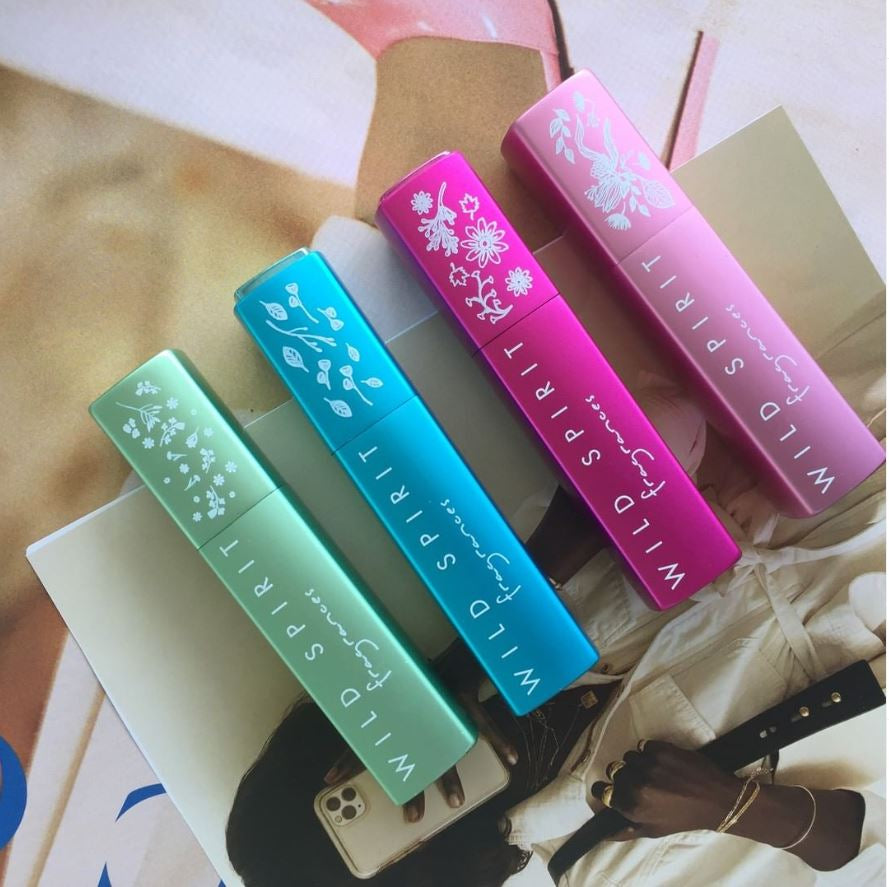 Don't Settle for Ordinary: How to Choose a Perfume That Truly Suits You
Have you ever found yourself scrolling through endless fragrance options online, feeling overwhelmed and unsure of where to start? With so many options available, it can be difficult to find a perfume that truly suits your unique personality and style - that elusive signature scent! However, with a little bit of guidance and an open mind, you can discover scents that you never knew existed and fall in love with lesser-known brands.


One of the biggest challenges of buying fragrance online is not being able to smell the scent before you make a purchase. While this may seem like a major setback, there are a few simple steps you can take to ensure that you find a fragrance that you love. Firstly, do your research. Read reviews of the perfume you are considering, and pay attention to the notes and ingredients (natural essential oils and synthetics) 


Another useful tool to help you choose a fragrance online is the fragrance wheel. This wheel is divided into categories such as floral, oriental, and woody, and can help you identify what kind of scents you tend to prefer. For example, if you love the smell of fresh flowers, you may gravitate towards floral scents, while those who prefer warm and spicy scents may love oriental fragrances. 


However, don't be afraid to step outside your comfort zone and try something new. Experiment with different categories and note combinations to discover scents that you may have never considered before. Who knows, you may discover a new favorite fragrance that becomes your signature scent!


Now, let's talk about why you should try lesser-known brands. While it can be tempting to stick with popular luxury brands, exploring lesser-known brands can lead to some truly unique and exciting finds. Smaller brands often have more creative freedom and can experiment with different ingredients and combinations, resulting in fragrances that are truly one-of-a-kind. Plus, you'll be supporting smaller businesses and may even find a new favorite perfume that no one else has.


Choosing a fragrance online doesn't have to be a daunting task. Do your research, use the fragrance wheel to guide you, and don't be afraid to try lesser-known brands. 


Another great tip is to try out
samples
before committing to a full bottle. Many online retailers offer sample sets that allow you to try a variety of scents before deciding which one to purchase. This can be a great way to discover new fragrances and find options that you may not have considered otherwise.
While it can be tempting to stick with the tried-and-true options, branching out and trying lesser-known brands can lead to some amazing discoveries. These smaller brands often have unique and innovative scents that are not available from designer perfume companies. Additionally, you may find that these brands offer higher-quality ingredients and more affordable prices than their well-known counterparts. So, don't be afraid to take a chance on a new brand or scent. You may just find your new signature fragrance, whether that is a strong-smelling eau de parfum, or a lighter eau de toilette for summer, or even colognes, you are sure to find that sets you apart from the crowd.


In conclusion, choosing a fragrance online can be a daunting task, but with a little bit of research and an open mind, it can also be an exciting adventure. Don't be afraid to try something new and explore lesser-known brands, try a sample set or a perfume gift set. You never know what amazing scents you may discover that perfectly suit your unique personality and style. So, go ahead and treat yourself to a new fragrance that will make you feel confident, beautiful, and extraordinary.

If you're looking for a brand that embodies creativity and uniqueness, look no further than Wild Spirit Fragrances. Our fragrances are inspired by nature, adventure, and individuality, and each one tells a story through its carefully crafted notes and ingredients. From the crisp and refreshing First Snow scent to the warm and spicy Chill fragrances, there's a Wild Spirit scent for every mood and occasion. So why not give us a try and discover your new favorite fragrance?