Go Wild with our Fragrance Mocktails
Ever want to switch up your signature scent, but love it too
much to go a day without it? Try mixing and matching your favorite scents to make something new and exciting! These Wild Spirit Mocktails will give you lots of scentspiration!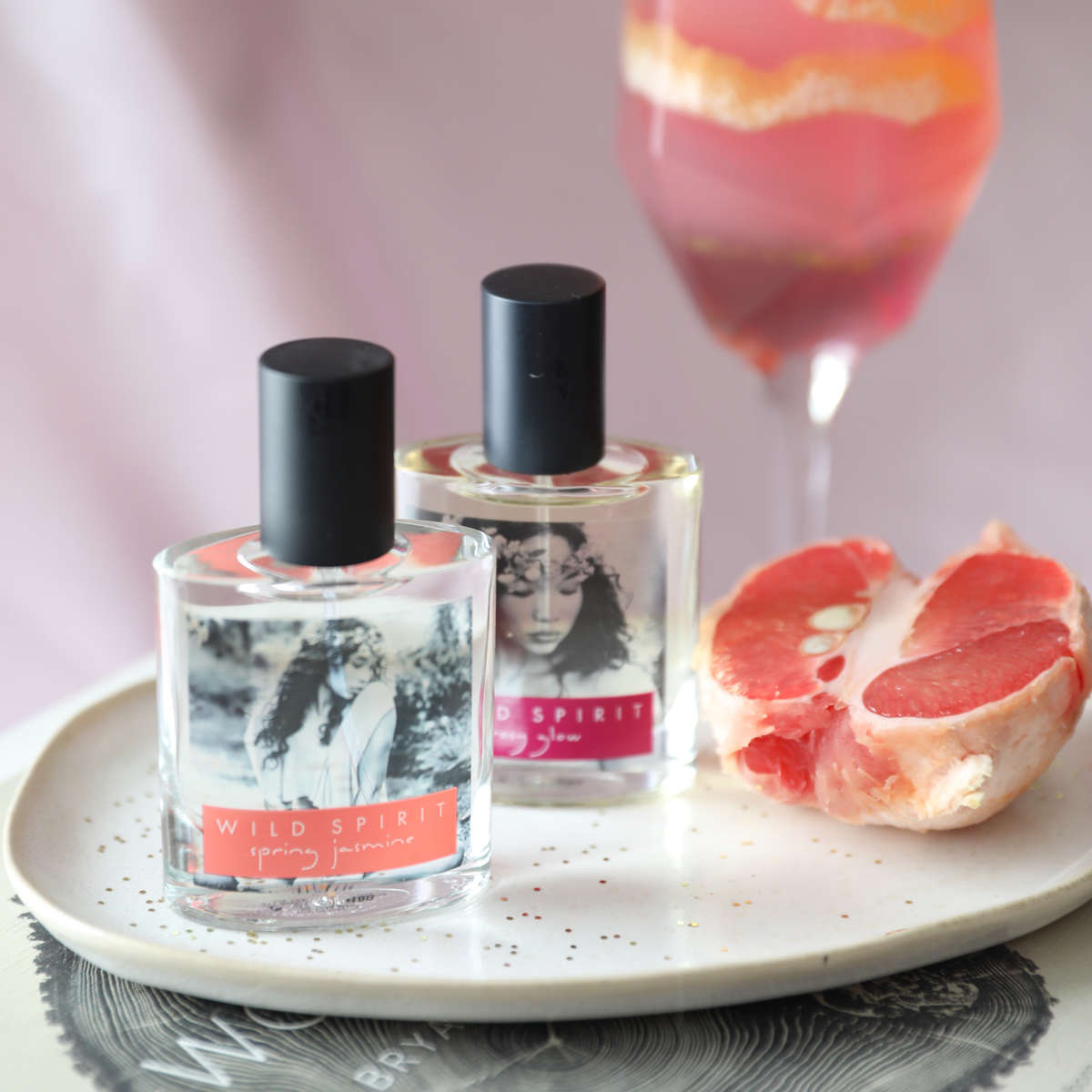 Pretty in Pink
Rosy Glow + Spring Jasmine

This pretty, feminine concoction digs up major classic movie vibes. It's like your most VSCO worthy outfit out on the best date of your life!

Spritz your 30mL Eau de Parfum of Spring Jasmine on one wrist, and spritz your 30mL Eau de Parfum of Rosy Glow on your other wrist. Then, dab both your wrists together (no rubbing) and VOILA you are Pretty in Pink.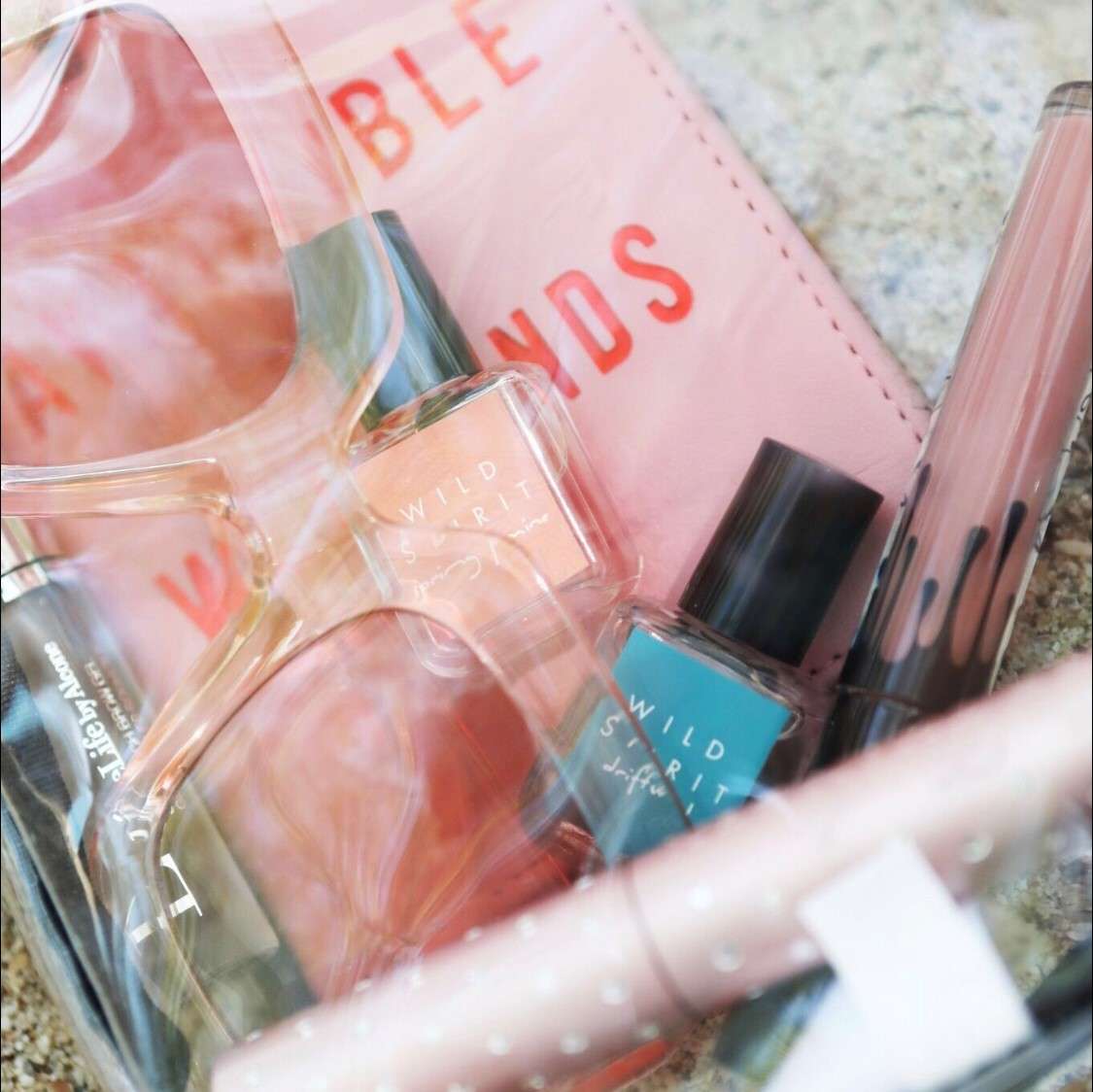 Spring Day
Spring Jasmine + Driftwood

The delicate floral of Spring Jasmine and the fresh ocean air of Driftwood make you feel like jeans and your favorite t-shirt on a spring day.

Roll your Spring Jasmine rollerball perfume on the space right under each ear, and roll your Driftwood rollerball perfume on your wrists. Dab your wrists to the space under each ear and you've got spring fever. Bonus points: These rollerballs are travel-friendly!
Beach Day
Driftwood + Chill

The dreamy Chill mixes with the fresh Driftwood for a feeling similar to the ideal beach day!

Spray your Chill 30mL Eau de Parfum on your hair, and spray a little in front of you and walk through the mist. Then apply your Driftwood rollerball perfume on each wrist and dab together, and you are Beach Day ready.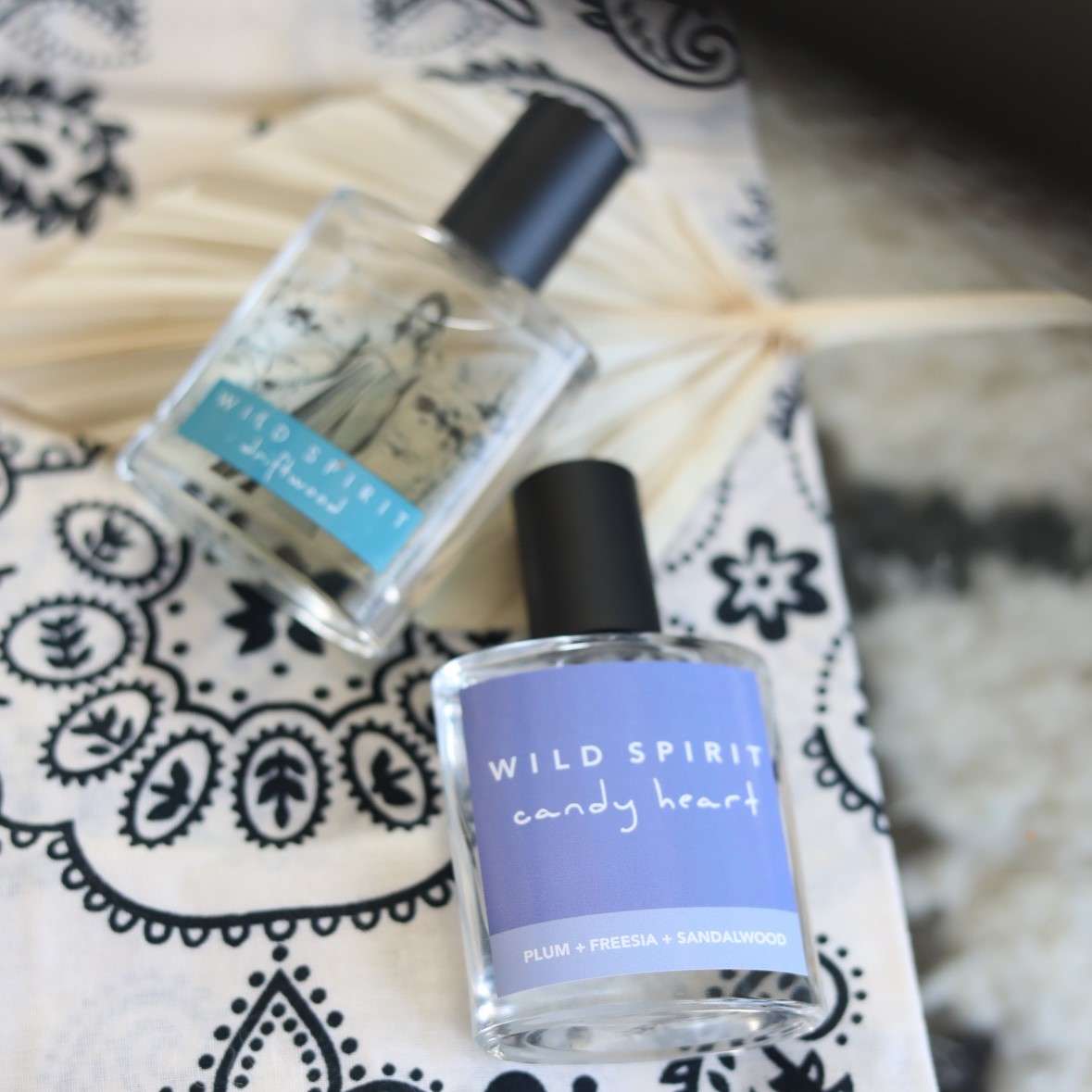 Disco Dreaming
Oh baby, can you dig it? Driftwood's unbeatable freshness with Candy
Heart's unique fruity and floral blend will make you want to get up and boogie! It is the perfect blend for everyday wear and will have you smelling like a total dream.

Get Disco ready with your Candy Heart perfume and your Driftwood
perfume. First, spray your driftwood on your wrist and dab it behind your ears and on your other wrist. Then spray your Candy Heart in front of you and strut through and feel totally groovy.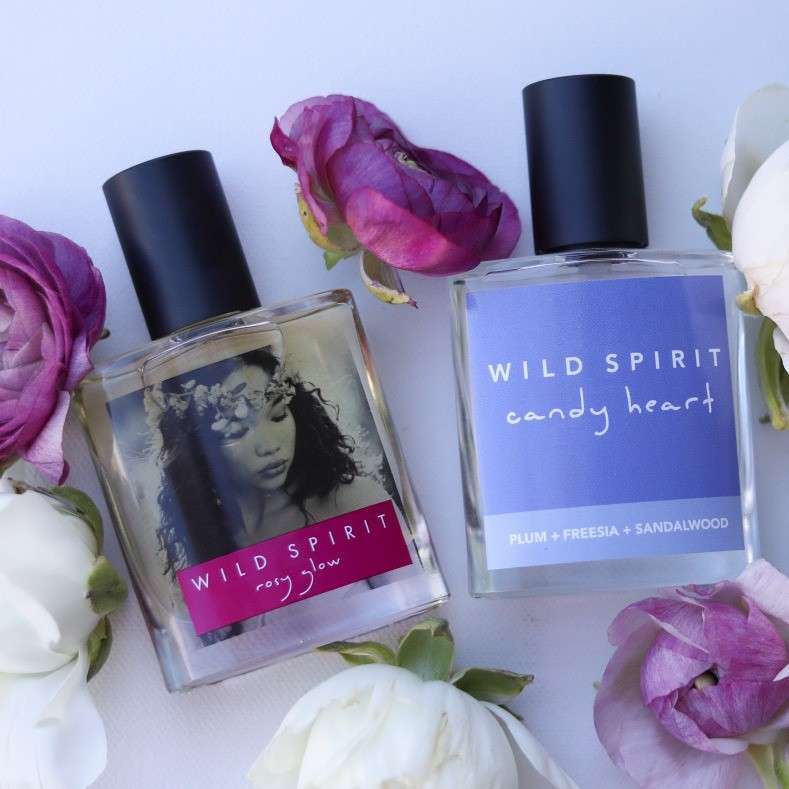 Shopping Spree
Like a shopping spree, Candy Heart and Rosy Glow is an immediate mood
booster. Feel totally fabulous with Candy Heart's uplifting fruity, floral notes and Rosy Glow's juicy, fun mixed into one!

Snag a Rosy Glow atomizer and a Candy Heart perfume and spray one on each wrist, then dab behind your ears for a juicy, sassy scent!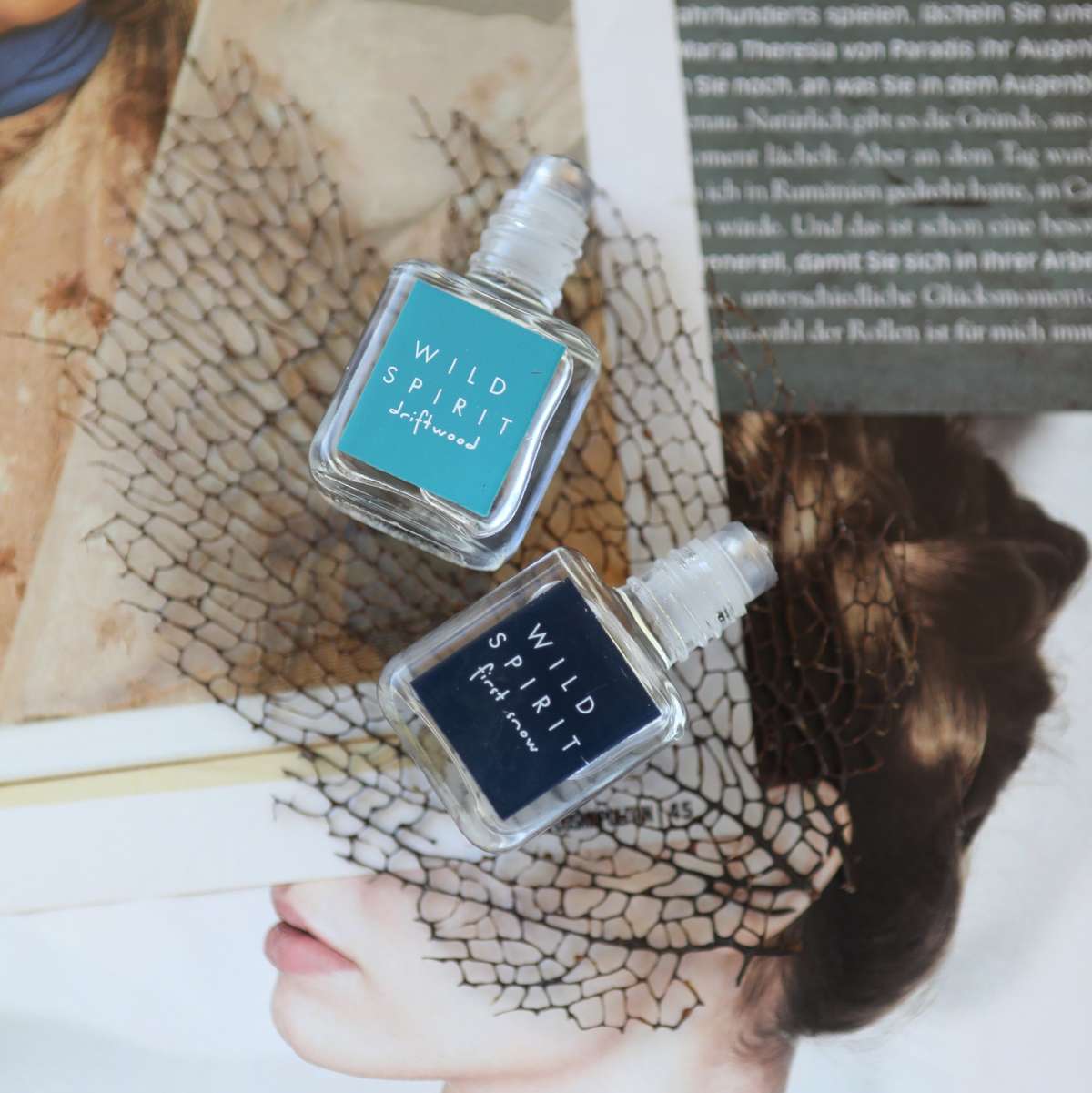 The Energizer
Driftwood + First Snow

Refreshing Driftwood mixes with the bold First Snow for an absolutely incredible mix. The Energizer feels like spice, citrus, and freshness floating on a crisp breeze.

Roll your First Snow rollerball on your wrists and crooks of your elbows. Before dabbing, roll on a little Driftwood on both wrists over your First Snow then dab all together for a burst of energetic scent.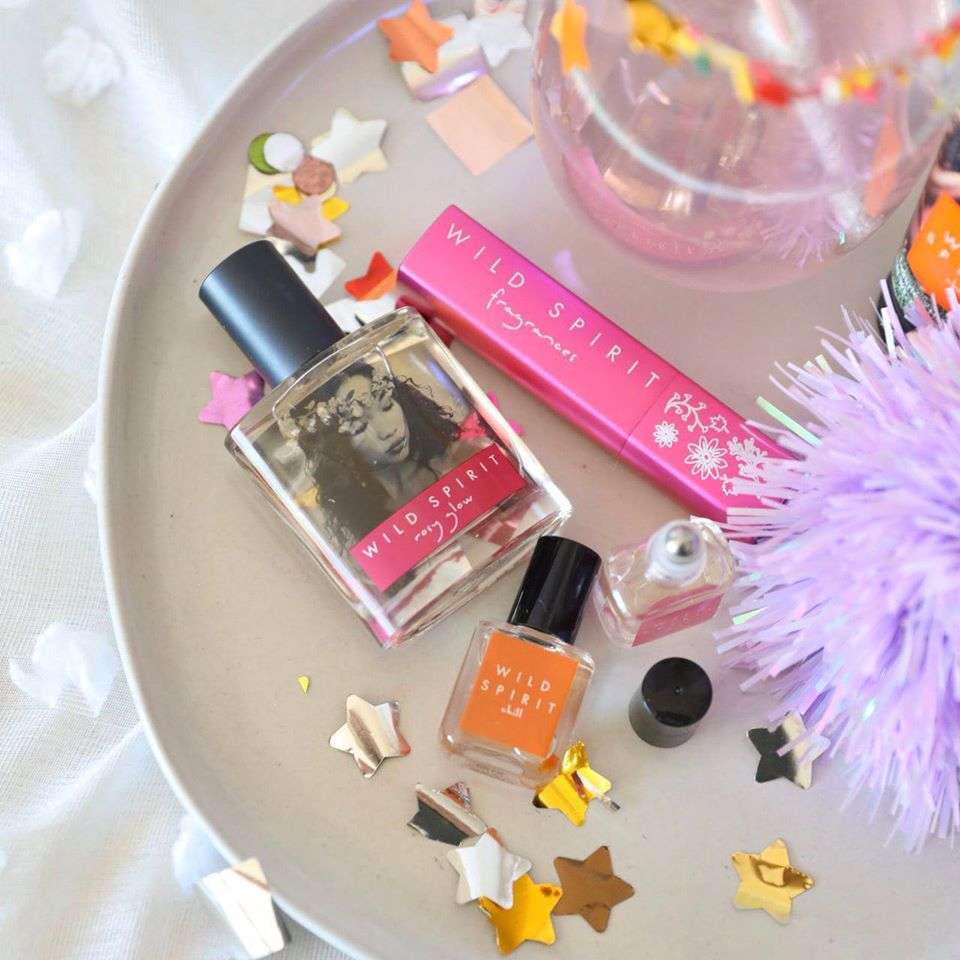 Birthday Cake
Rosy Glow + Chill
Sugar rush! Sweet, yet floral and totally dreamy. Like your favorite dessert decorated with the prettiest flowers, this combo is sure to curb your craving!

Mist your Rosy Glow 30mL Eau de Parfum spray to your hair and inner elbows. Roll your Chill rollerball on both wrists then dab together for a total sugar rush.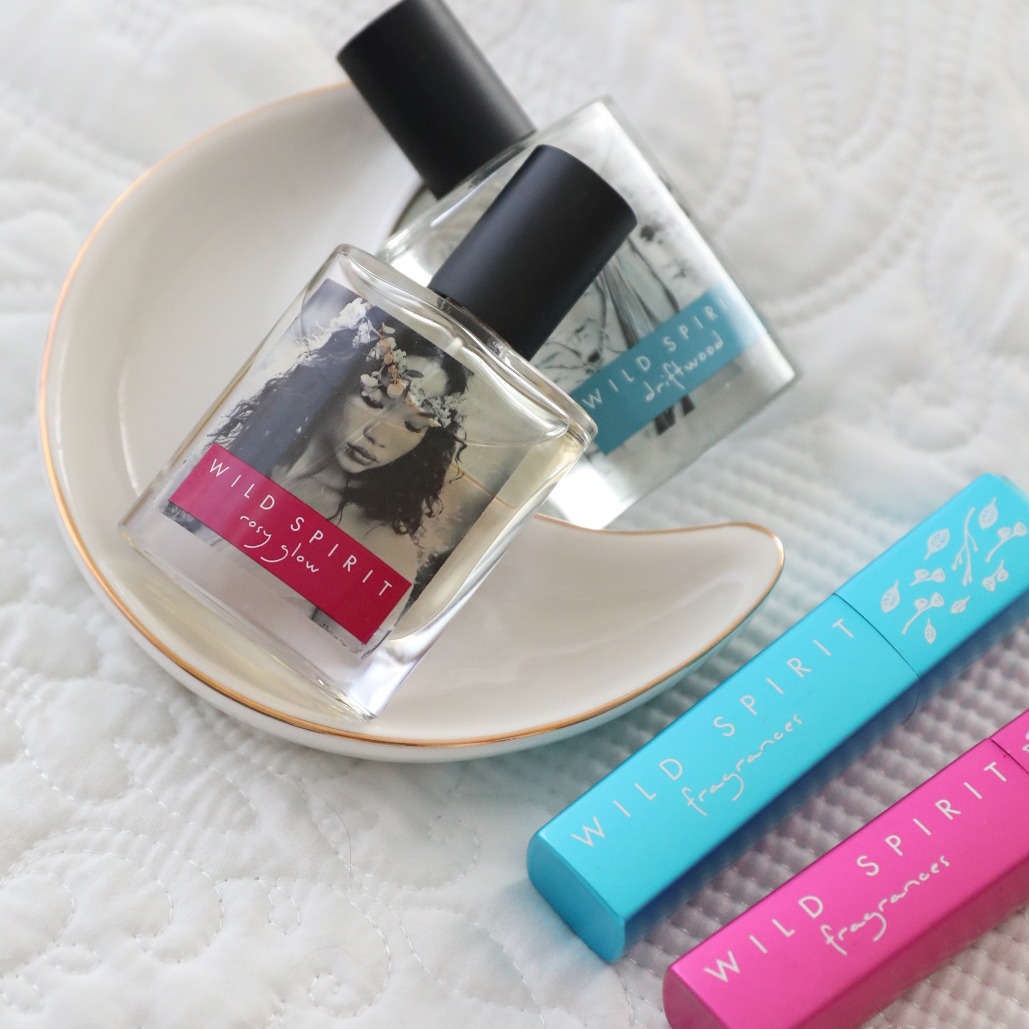 Road Trip
Rosy Glow + Driftwood
One of the BEST combos for the perfume-lover who wants floral, with a little sweet and super fresh. This combo is like driving with the windows down on a spring day.

Spritz one wrist twice with your Driftwood perfume atomizer and the other wrist twice with your Rosy Glow perfume atomizer. Then dab one wrist under your ear, and the other wrist under your other ear to hit the road in style.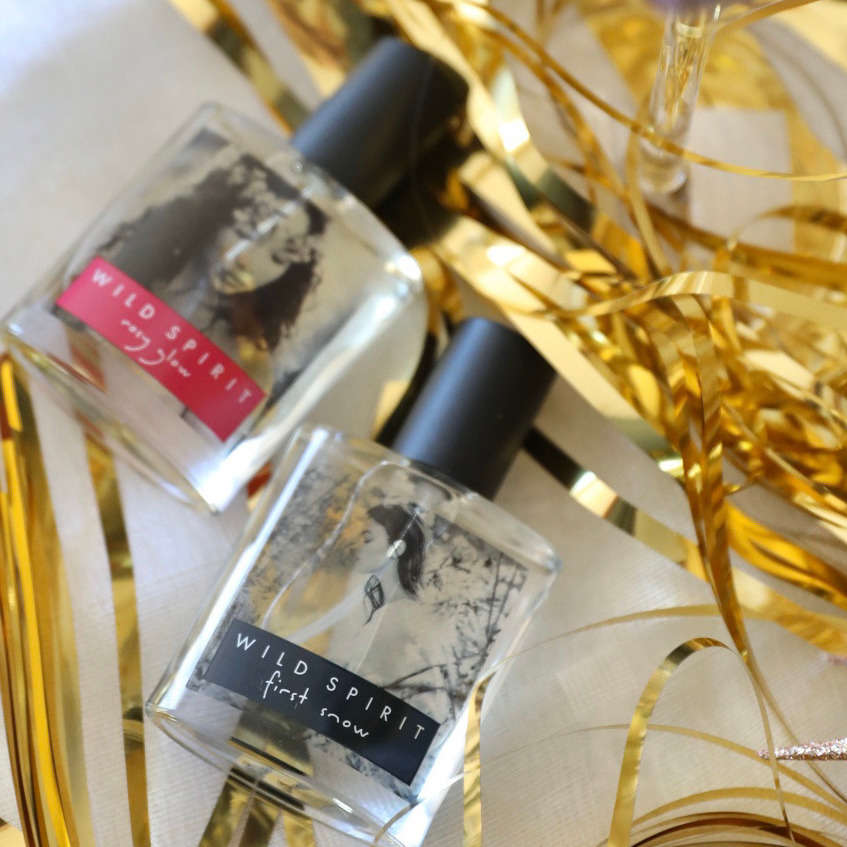 New Year's Eve
Rosy Glow + First Snow

Totally Charming meets Bold and Powerful. Juicy floral and crisp spice combine and feel like a sequin dress on New Years Eve.

Use your First Snow 30mL Eau de Parfum Spray on your wrists and inner elbows, then follow up with a spritz of the 30mL Rosy Glow Eau de Parfum Spray right over it. Gently dab everything together and you're ready to CELEBRATE.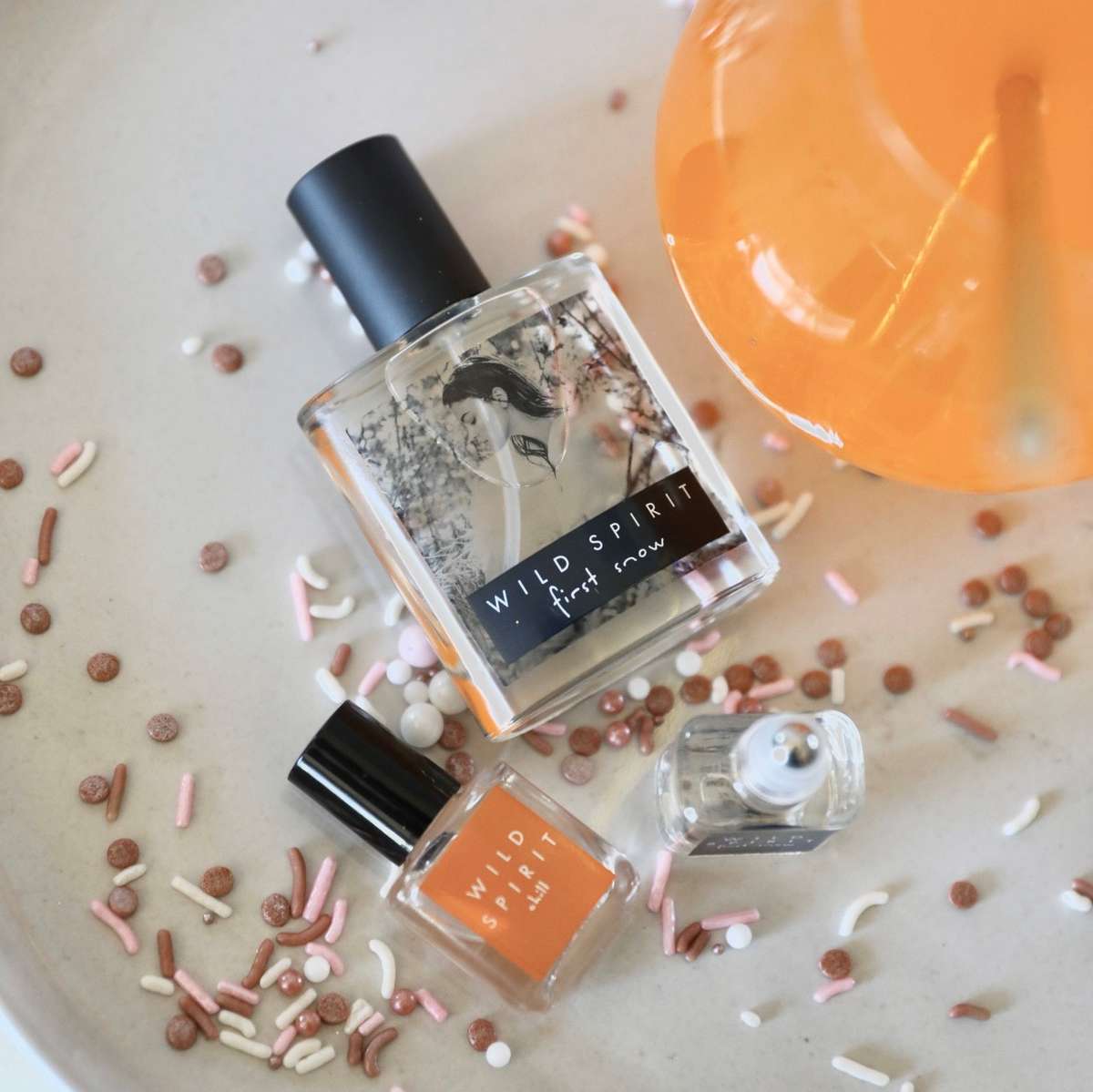 Sugar & Spice
First Snow + Chill

Sugar and spice, this combo is NICE. The dreamy notes of Chill and the power of First Snow are so different, but combine amazingly.

First, roll your Chill rollerball perfume on all of your pulse points (wrists, elbows, right under your ears) and then spritz your First Snow 30mL Eau de Parfum Spray all over and you will be sweet and spicy!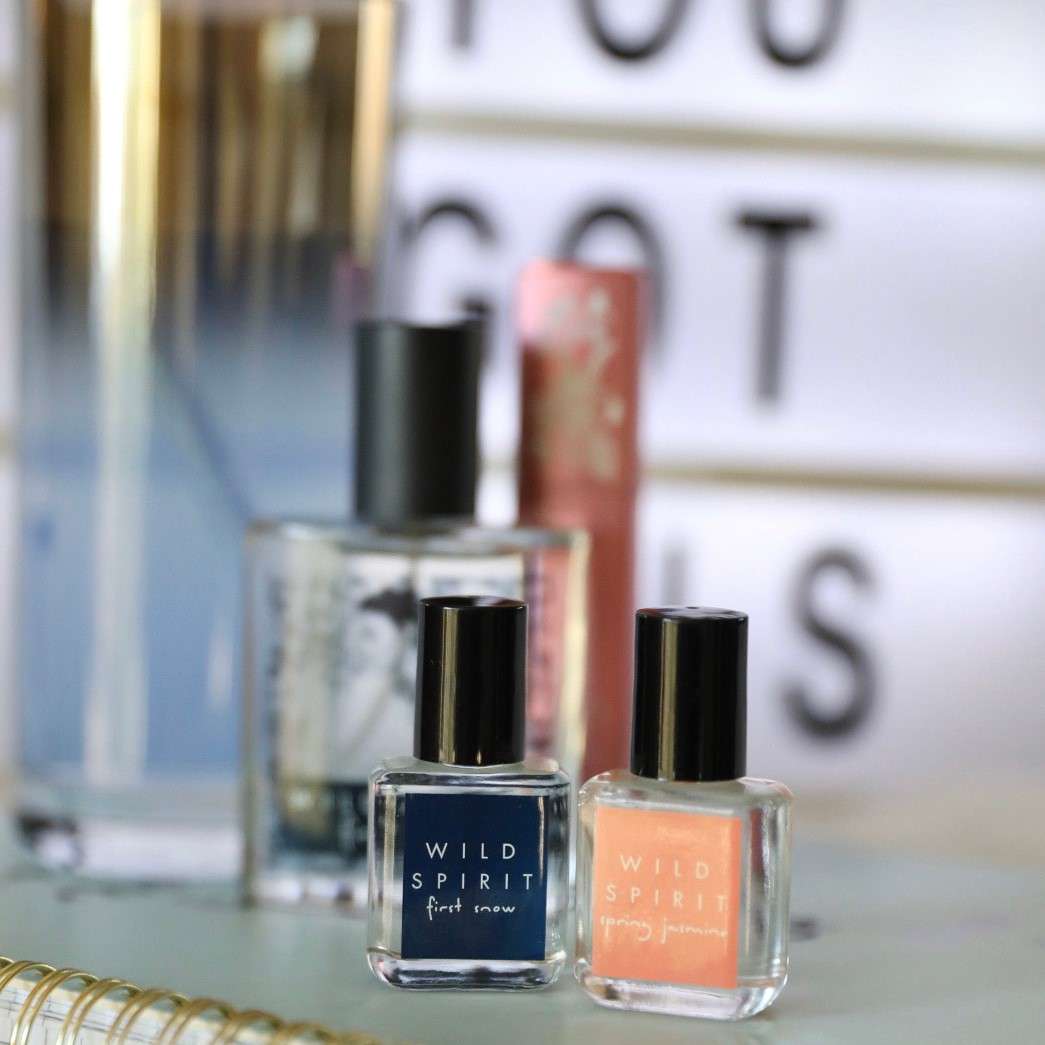 Girl Boss
First Snow + Spring Jasmine

This combo of bold citrus and spice with a feminine floral is the Boss's secret weapon. Smelling amazing and getting things done!

Roll a Spring Jasmine perfume rollerball on one wrist and First Snow perfume rollerball on the other wrist then dab them together and under your ears for total girl power.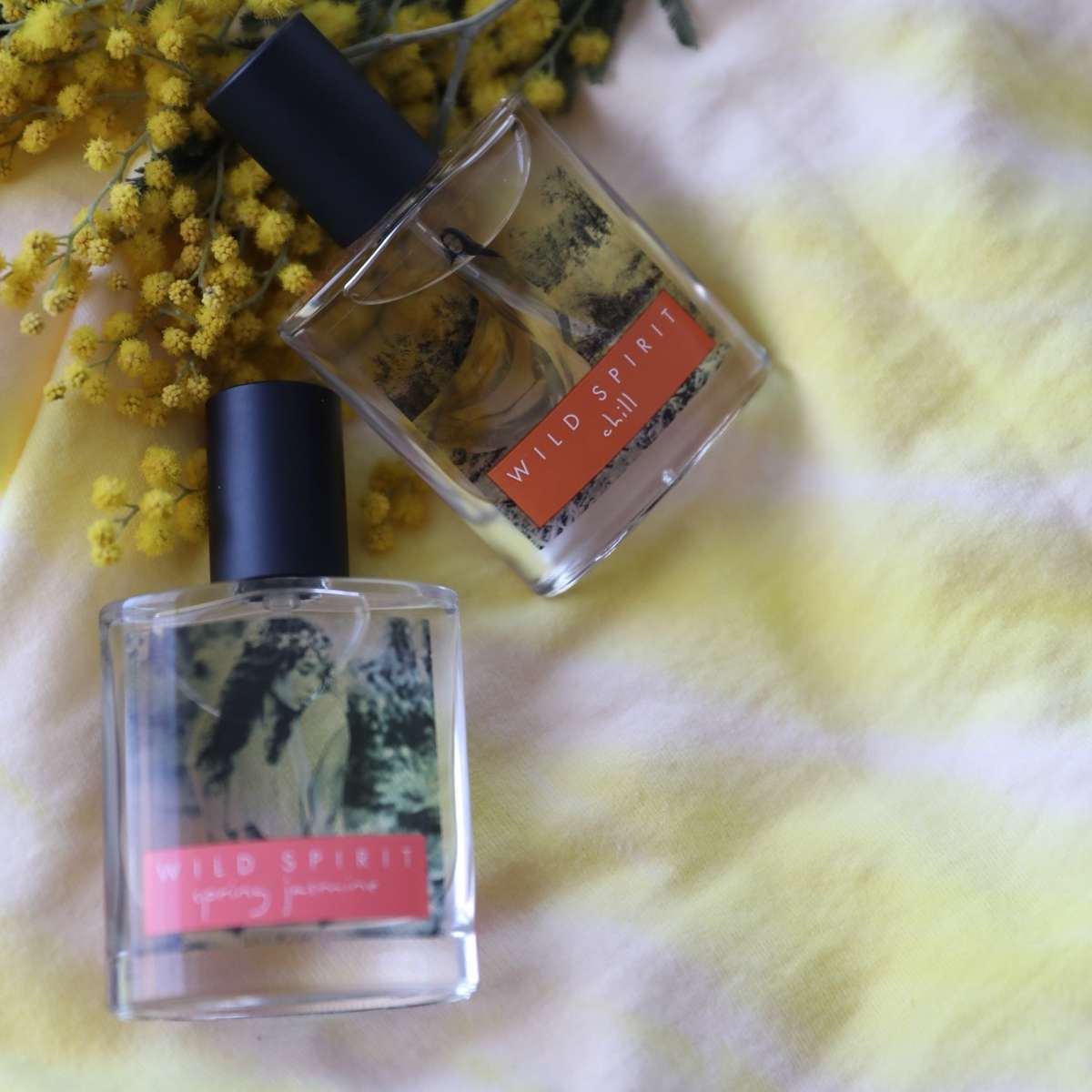 Golden Hour
Chill + Spring Jasmine

The warm, sweet notes of Chill with the delicate florals of Spring Jasmine makes pure Golden Hour magic.

Try spraying your Spring Jasmine 30mL Eau de Parfum into the air and walking through the mist followed with a little spritz of Chill 30mL Eau de Parfum on your neck and chest for a golden hour glow.
Recommended Products
Clean Beauty Standards
We believe that what we put on our bodies is as important as what we put in them. All of our products are vegan, cruelty-free, contain natural essential oils and are free of parabens, sulphates, phthalates, and dyes and proudly made in the USA. We will continue making planet-conscious decisions by choosing materials that will not compromise the quality of our products or the environment.