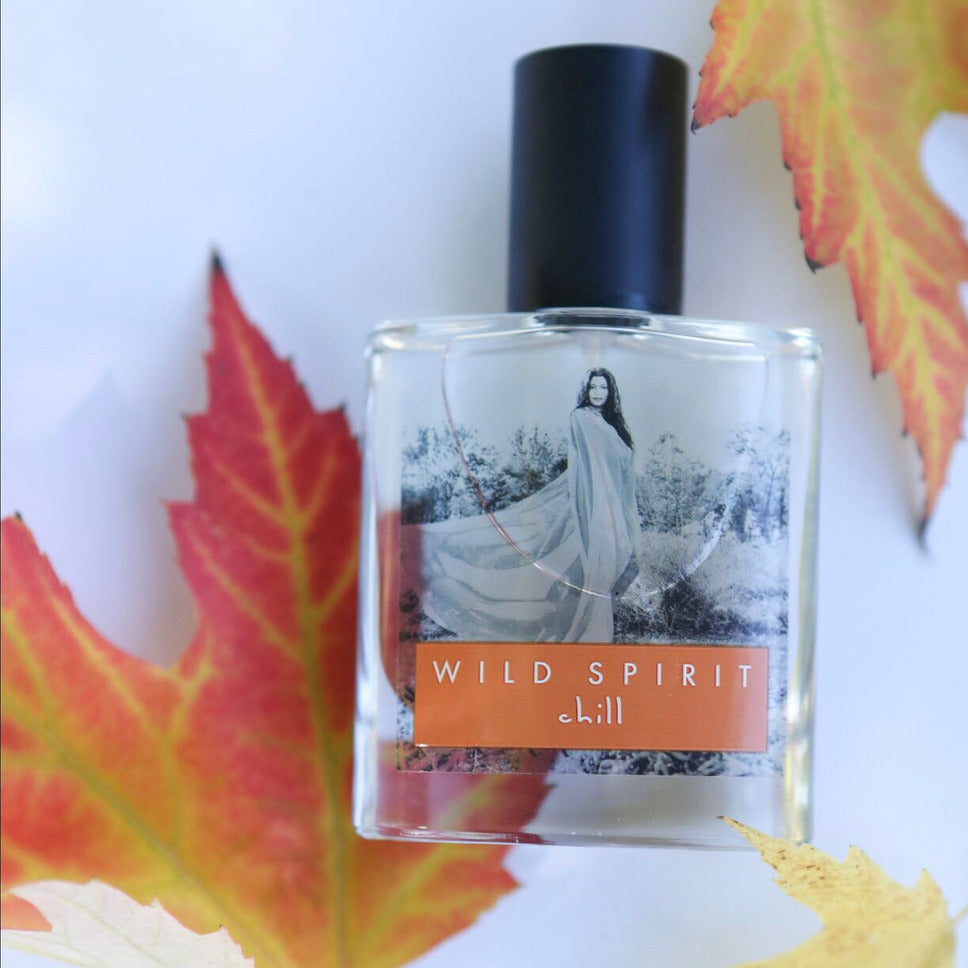 It's no secret that our sweet and dreamy perfume Chill, is irresistible! With notes of golden apples, vanilla, salted caramel, cinnamon, and soft musks, Chill captures the feelings of fall in a bottle. Wearing Chill makes you feel like you're on a wanderlust adventure, taking the first sip of a hot latte, wrapped in a cozy blanket next to a bonfire, with s'mores.
To celebrate fall, we're sharing some of our favorite, Chill-worthy Pinterest recipes we've pinned that feature golden apple, cinnamon, vanilla, and salted caramel notes that totally capture the Chill vibes.
Golden Apple
What is the fall season without some kind of apple yumminess?! One of Chill's opening scent notes is crisp, golden apples for an initial fresh kick. Whether you're out at the orchard picking your own apples or simply including them in your fall photoshoot, apples are a total staple this season.
Chill's apple notes led us right to this easy breakfast recipe; Apple Oatmeal Bites. These are the perfect snacks to go with a steaming cup of coffee when you wake up to a magical, crisp morning.
Cinnamon
Imagine walking into a warm room as cinnamon and spices waft through the air and something scrumptious bakes in the oven. The cinnamon notes in Chill add a special dimension and coziness for the perfect fall vibe.
We are totally loving this Baked Cinnamon Donut Hole recipe from Pinterest, aka the perfect mid-day snack. Baked donut holes are not only healthier, but easy to make and a sure crowd pleaser.
Vanilla
Who doesn't love to have a little vanilla in their perfume?! Vanilla adds a familiar creaminess to Chill's dreamy blend making it a great scent for people who love vanilla. Working in harmony with the other notes, the vanilla makes Chill feel like a comforting hug.
Vanilla is not only an incredible note in perfume, but also a staple flavor in pretty much all of our favorite bakes! Mixed with some pumpkin and spices, we found a chef's kiss kind of drink with this Vanilla Pumpkin Spice Latte recipe from Pinterest!
Caramel
Salted caramel is the next note that ties our Chill perfume together. The salted caramel's richness creates a swirling, deep scent that helps make this spritz so cozy and sweet.
For a little post-dinner sweet tooth fix, we've pinned the perfect Salted Caramel recipe. A super easy sweet treat to make for yourself or others, salted caramelsare always popular.
Even if your wanderlust adventures are super close to home, let your Chill perfume inspire you this fall to trying something new! Even just relaxing and taking time for some self-care is sweeter with a spritz of this creamy, dreamy perfume. 'Tis the season for wearing your coziest clothes and baking up a storm, so go WILD and have some fall fun!
For more inspo, check out the rest of our blog! If you're itching for your own bottle of Chill perfume, check out all of our amazing Chill products here.