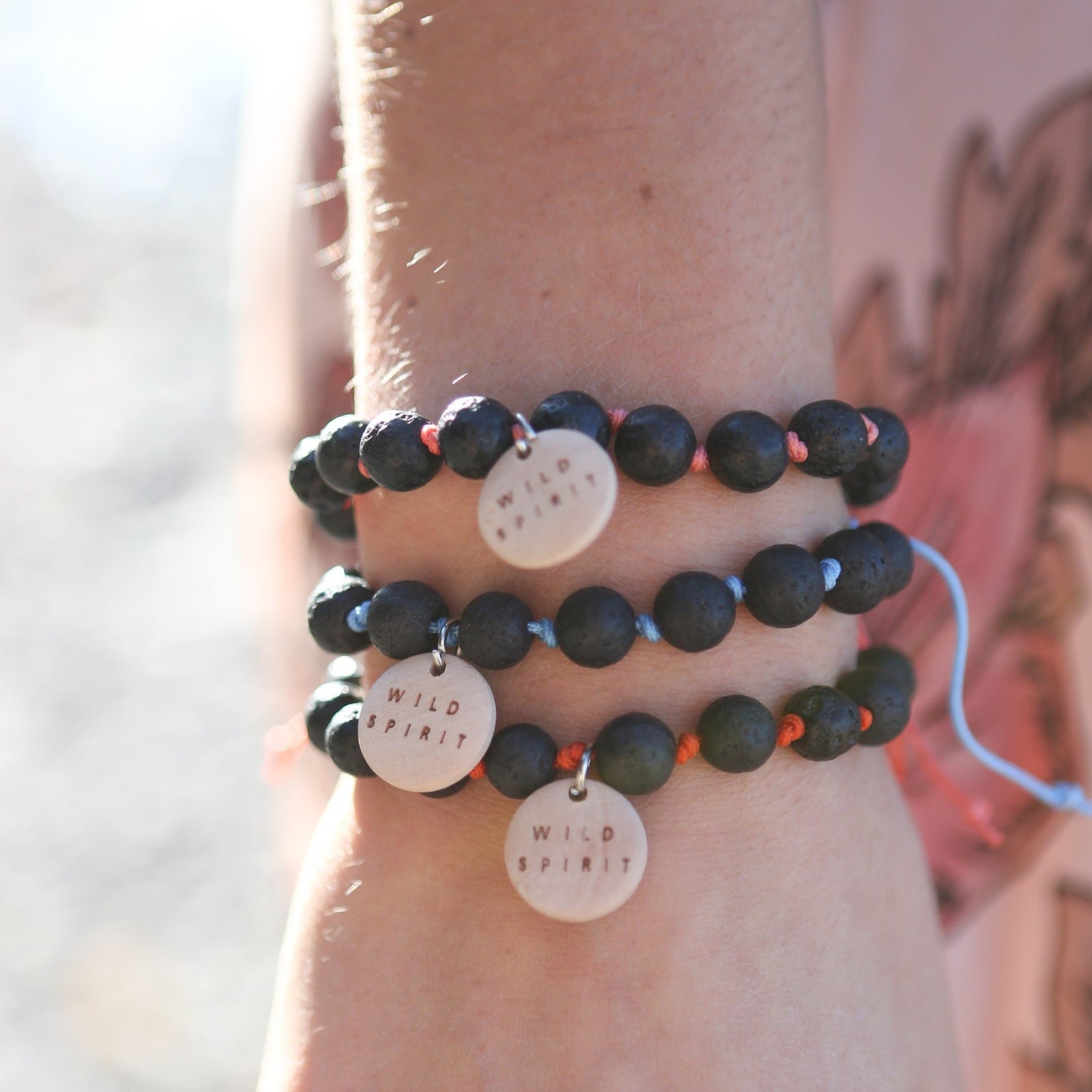 A fashionable new way to wear your fragrance – a scent diffuser bracelet.
When in doubt, get your accessories out!  Studded with black, all-natural lava beads and a delicate wooden Wild Spirit charm, the Lava Bead Bracelet dazzles. Not only does this look fabulous, but it also disperses favorite Wild Spirit fragrance for up to 24 hours.
How to Use:  
For best results, lightly spray your favorite Wild Spirit Eau de Parfum fragrance directly on your lava bead scent diffusing bracelet and let the fragrance absorb into the beads for a few minutes before wearing your bracelet. The lava beads will soak up the fragrance and retain the scent in the core of the beads, and the fragrance will diffuse naturally and scent your skin.
Caring for your lava bead bracelets:
Help preserve your scent diffusing bracelets by removing before showering, bathing, or swimming. If your bracelet gets wet, gently pat dry with a clean towel. Avoid all contact with cleaning agents and chemicals. Spritz, scent, style with a fashionable new way to wear your fragrance and an exclusive way to reinvent your scent!
More Wild Tips...
Visit our
scent finder
to discover the perfect perfume for you!