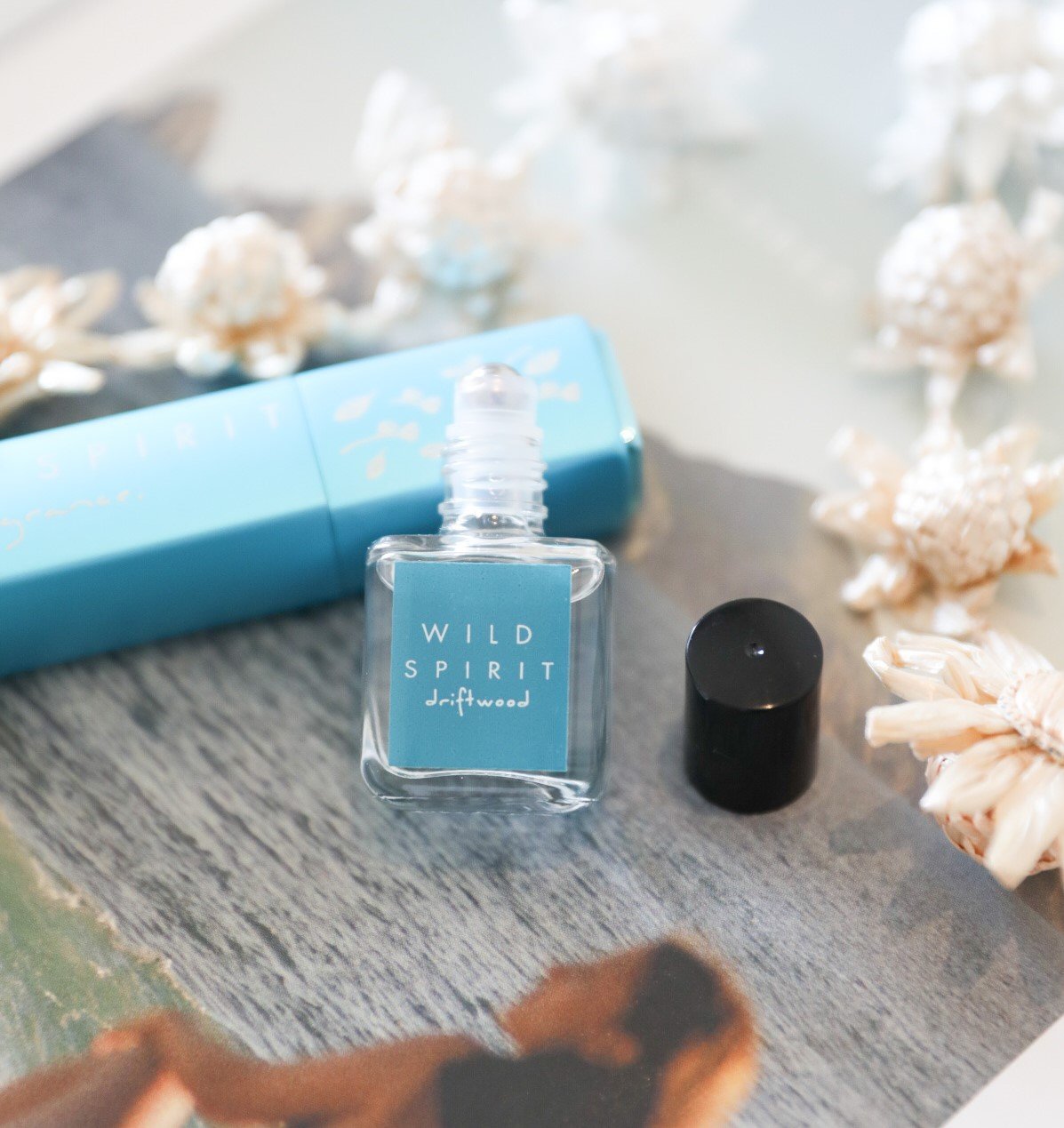 Here are a few our favorite fragrance moments we recreated with Wild Spirit.
Fragrance Memories
"WOW do you smell that? It smells like those cookies from that cute coffee shop!" Scent is a powerful sense, it can remind you of some of your favorite moments and people, transport you to a new place, and even elevate your mood.
A Stroll Through Town
Spring is always the best time for small town strolls as they burst with blooming flowers and sunshine. To recreate a springtime walk anytime, we like to spritz Spring Jasmine perfume.
Spring Jasmine is a charming floral fragrance with notes of fresh green apple, vanilla, creamy jasmine, hints of blackcurrant, clove, and a pinch of Sichuan pepper. All of these notes combine in a blend that smells like a spring breeze when all of the flowers are in bloom.
This delicate, breezy fragrance is perfect every-day. It makes you feel flirty and girly, yet full of life and a little mystery with the creamy, petally florals and fresh green apple. 
Try spraying Spring Jasmine on your wrists and then dab right under your ears. A scented spritz may just be the inspiration you've needed all day.
Road Trip
Imagine the windows down and your favorite playlist blasting in a car full of your besties. This excitement that comes from a road trip can be translated into a special fragrance mocktail.
The Road Trip Perfume Mocktail is a combo of Rosy Glow and Driftwood. The fresh airiness of Driftwood with the juicy, floral of Rosy Glow combines into a vivacious, energizing scent. Salty ocean notes with succulent peach and lychee rose is a blend bursting with energy.
Like the crisp breeze from the windows with the bubbly feeling in your chest as you sing classic songs with your friends, the Road Trip mocktail takes you out on the road without leaving the room.
To spice up your everyday routine, try applying a Driftwood atomizer to one wrist, and a Rosy Glow rollerball on the other. Gently dab them together and enjoy the new scent excitement.
Beach
Who doesn't love the beach as the sun starts to hang out a little longer? Warm sand, crisp water, reading on the beach, and bathing suits is a mood that we are totally here for. Bring the beach and sunshine whenever you want it with some vegan fragrance.
Driftwood is the fresh and airy scent with salty ocean notes, star jasmine, wild freesia, cedarwood, and whisper soft musks. The overall blend is crisp and refreshing, a totally perfect addition to your everyday necessities.
To recreate lazy waves and glorious sunshine, grab your Driftwood 30mL and spray it onto one wrist and dab gently to the other. Then spray a little onto one of your elbows and dab those together. This creates a light Driftwood cloud around you that never overpowers, but always refreshes.
Night Out
City streets abuzz with people and excitement is why we love a good night out. When you're in the mood to spice things up, try a little fragrance mocktail.
The New Years Eve Mocktail, a combo of First Snow and Rosy Glow, is a bold and lively way to make an at home night a little spicier. With citrus and black pepper from First Snow and succulent peach and Sichuan Pepper in Rosy Glow, this combination is bound to make things exciting.
New Years Eve Mocktail makes you feel the same as the rush from dinner and dancing with your friends. It's like the excitement dressing up and going out, but with your favorite cruelty-free fragrances.
To apply this fragrance blend, apply your First Snow rollerball on your wrists and right below your ears. Then, spray your Rosy Glow eau de parfum on top, and dab everything together!
Coffee Shop
As much as we love our coffee pot and k-cups with all we've got, baristas know how to make a killer latte. To recreate the feeling and comfort of our favorite coffee shop, we spray a little Chill.
Chill has specialty notes of salted caramel, vanilla, cinnamon, red seaweed, and more to envelope you in a cozy, comforting sweetness.
Chill's creaminess recreates the comfort of your favorite coffee shop. Try spraying your Chill eau de parfum on your fluffy sweater for a light sweetness that lingers throughout the day.
 If you're looking for more perfume scentspiration, check out our Wild Spirit Fragrance Mixing Mocktails for some creative mixing and matching of your fave Wild Spirit scents!
Visit our scent finder to discover the perfect perfume for you!