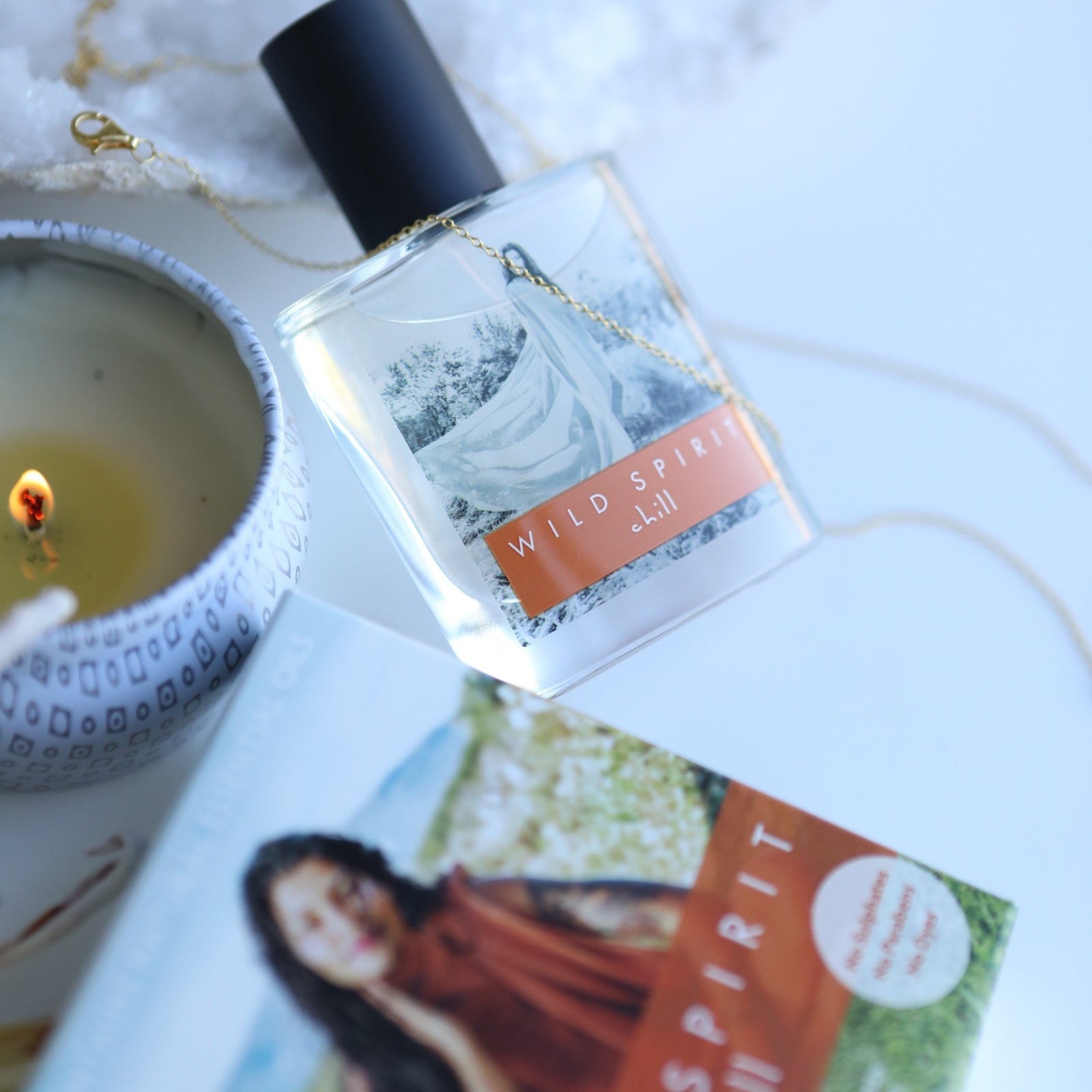 On a day when I woke up to a gloomy sky and a reluctance to get out of bed, I decided to let my favorite sweet perfume, Chill, inspire my day.
Chill is an immaculate blend of delectable golden apples, salted caramel, soft musks, warm amber, and other dreamy notes. It is a sweet fragrance that wraps you in a warm cloud, but it is never sickly sweet. This fragrance opens up with a fresh burst of golden apple and vanilla, and then settles into its soft musk and caramel.
I got myself out of bed and put on a chunky sweater and flow-y shorts, my favorite relaxed outfit. Mother Nature was going to be in charge of my appearance, keeping it natural and clean like my perfume.
I applied a few spritzes of my Chill to my wrists and dabbed them together and noticed my mood getting lighter already. For my coffee, I decided to change it up by adding some vanilla creamer and cinnamon, just like my Chill scent. With my book and coffee in hand, I took time to start my morning with a little reading and finding some zen before a busy day. 
I went about my workday with a more relaxed approach, which allowed me to complete projects strategically and effectively. Instead of indulging my anxious nature, I played calming podcasts and Wild Spirit's Chill Pill Spotify Playlist for background noise. 
Perfume may just be a small step in your morning routine, but picking the right scent and allowing it to inspire your headspace may positively affect your outlook. Chill's relaxing, warm scent created a good vibe and made for a positive day.